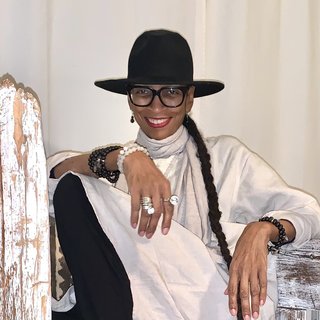 VERONICA CIANDRE
OWNER
Owner * Designer * Visionary * Wearable Medicine Maker * Mother of one

BIO
Veronica is an artist, teacher, healer, and the founder of iSOLA Jewelry / Wearable Medicine, for Mindful Souls. Self taught after a diagnosis and subsequent self healing of (severe) Electromagnetic Hyper-Sensitivity, She has become a sought after expert on navigating or reversing the effects of exposure to Radiation and other forms of electromagnetic frequencies (EMF's) using 5D tools, and empowers those that seek her guidance to do the same. "I believe the most important tool we have is the power to change our own mind and create narratives that feed the soul, shift timelines, and anchor new individual and collective possibilities. May these tools support you on your journey".
JENNIFER POPKIN
Master Hand-knotter * Assistant Maker * Wisdom Keeper * Mother of two
BIO
Jen has been bringing her calm and healing energy to hand knotting malas for iSOLA since 2018. A mother of two beautiful young daughters, Jen is also a dedicated student and practitioner in the healing arts. After using Yoga, Qi Gong, holistic nutrition, Reiki and many other forms of energy medicine to dramatically transform her own health and wellness after living almost 20 years with chronic fatigue syndrome, Jen became passionate about inspiring and supporting others on their healing journeys. She believes that while the powerful capacity to heal, transform and awaken lies within each of us, there are so many wonderful tools and resources that can help us to more easily access and activate this innate potential. As soon as Jen wore an iSOLA shungite wrist mala for the first time and felt and experienced its energetic benefits, she knew that iSOLA'S 'wearable medicine' was one such tool! This inspired her to join the iSOLA team, where for her knotting each mala is a meditation as well as a sacred offering to another soul's healing and awakening journey.